New 4622 Stainless Cookware "Is One of A Kind" for healthy cooking and lifestyle!
For a start it's designed and made in Lawson, NSW, Australia, by Australians.
As local manufactures we knew we had to make an exceptional product and thanks to our new 4622 Stainless Steel we are able to do that. We easily compete with imports and other cookware, as we know that we are developing in our R & D an exceptional New Stainless cookware product, all hand crafted.

We aim to produce a range of high class cookware carefully vetted for its contribution to healthy eating and lifestyle, functionality, heat distribution & Longevity, as there is a long warranty on our New Stainless Cookware.
Where to buy

02 47604772
---
* All products may not be available at all stores, countries and regions.
---
---
---
Contact information
Stainless Cookware; Clever Cookware
Unit 6, 116 - 118 Somers Street (Cnr Livingstone St)
LAWSON, New South Wales 2783
Phone: +612 4760 4772
Email us
Visit our website
---
Coupon
Download our coupon for our latest product offering.
Download coupon
---
Brochure
Download our brochure and find out more about our latest product offering, sales and promotions.
Download brochure
---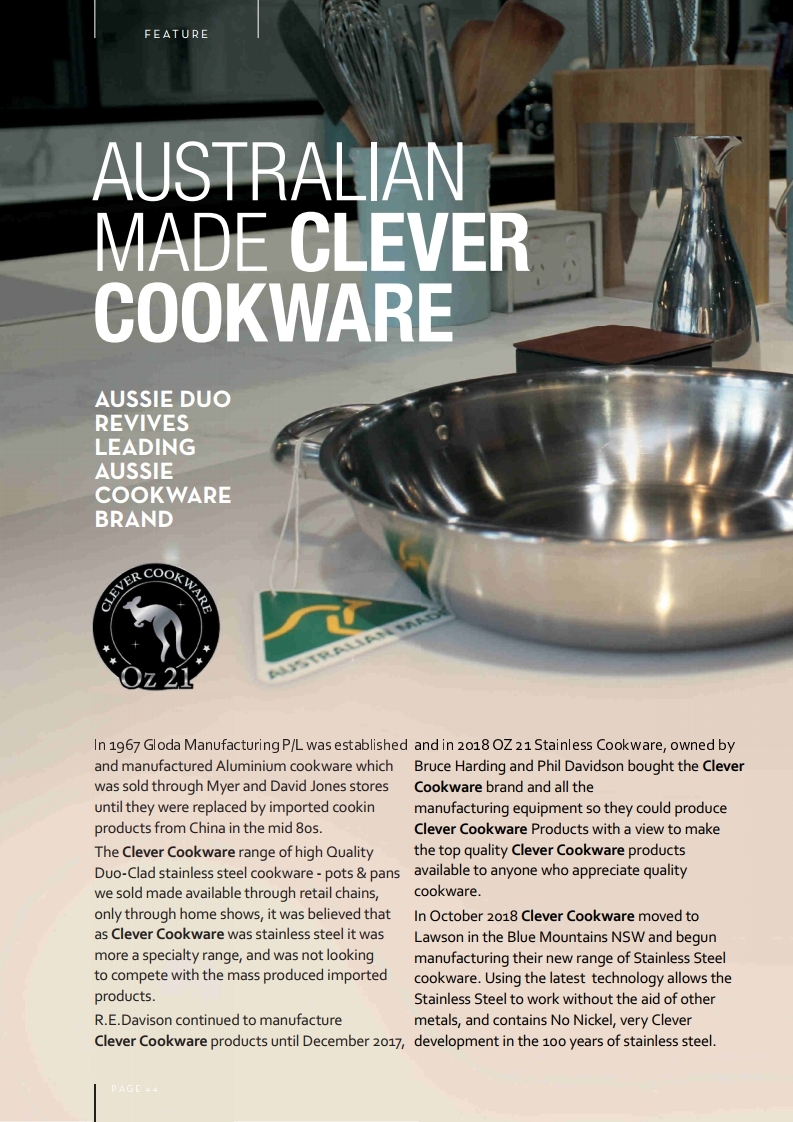 ---