From Brisbane to Bunbury, and everywhere in between, Camp King Industries products are loved by campers across Australia.
Established in 2016 as a subsidiary of Ausmetal Engineering, an award-winning Australian metal fabrication business, Camp King Industries manufactures a range of high-end Ute Canopies, Ute Trays, and Roof Top Tents in its Brisbane-based factory.
Sarah Wilson, co-founder and Business Development Manager at Camp King Industries, is a strong supporter of Australian manufacturing and understands the benefits of local production.
"We are passionate about supporting the local economy and keeping money within the country. Australia manufactures some of the best products in the world, and the Australian Made logo is so important because it helps to highlight these products," Ms Wilson said.
"Buying Australian Made supports families and small business networks. Small businesses are the backbone of our country. Buying Australian Made means providing future job opportunities for our children."



Recently featuring on Pat Callinan's 4X4 Adventures on Channel 10, Camp King Industries is a proud licensee of the Australian Made Campaign, manufacturing all of its trays, tents and canopies locally from locally sourced materials.
"We don't import, and we don't mass produce. We built quality products from scratch on-site from Australian-made componentry and Australian-made canvas to suit our customer's needs," said Ms Wilson.
"All of our products are licensed to carry the Australian Made logo. The Australian Made logo represents trust and manufacturing quality that we feel matches with our Camp King Industries brand - class, quality materials, and trust.
The logo highlights our manufacturing quality and sets us apart from the imported products of our competitors that have flooded the 4WD and off-road market. Consumers respect the Australian Made logo and the quality that is associated with it. It is a stand-out feature on our Camp King products."
After much success domestically, in 2018 Camp King Industries secured a US-based distributor.
"The last couple of years have been huge for Camp King Industries. Now exporting to US and European markets, we have had incredible success.
In May 2018 we travelled to Flagstaff, Arizona to attend the Overland Expo West, the world's premier event series for do-it-yourself adventure travel enthusiasts, and in November 2018, our products were on display the world-famous SEMA Show in Las Vegas, Nevada and featured as one of the top 12 cars in SEMA's Battle of the Builders competition.
This year we are planning to expand our reach even further, and showcase our Australian Made rooftop tent at the Riyadh Auto Show in Saudi Arabia."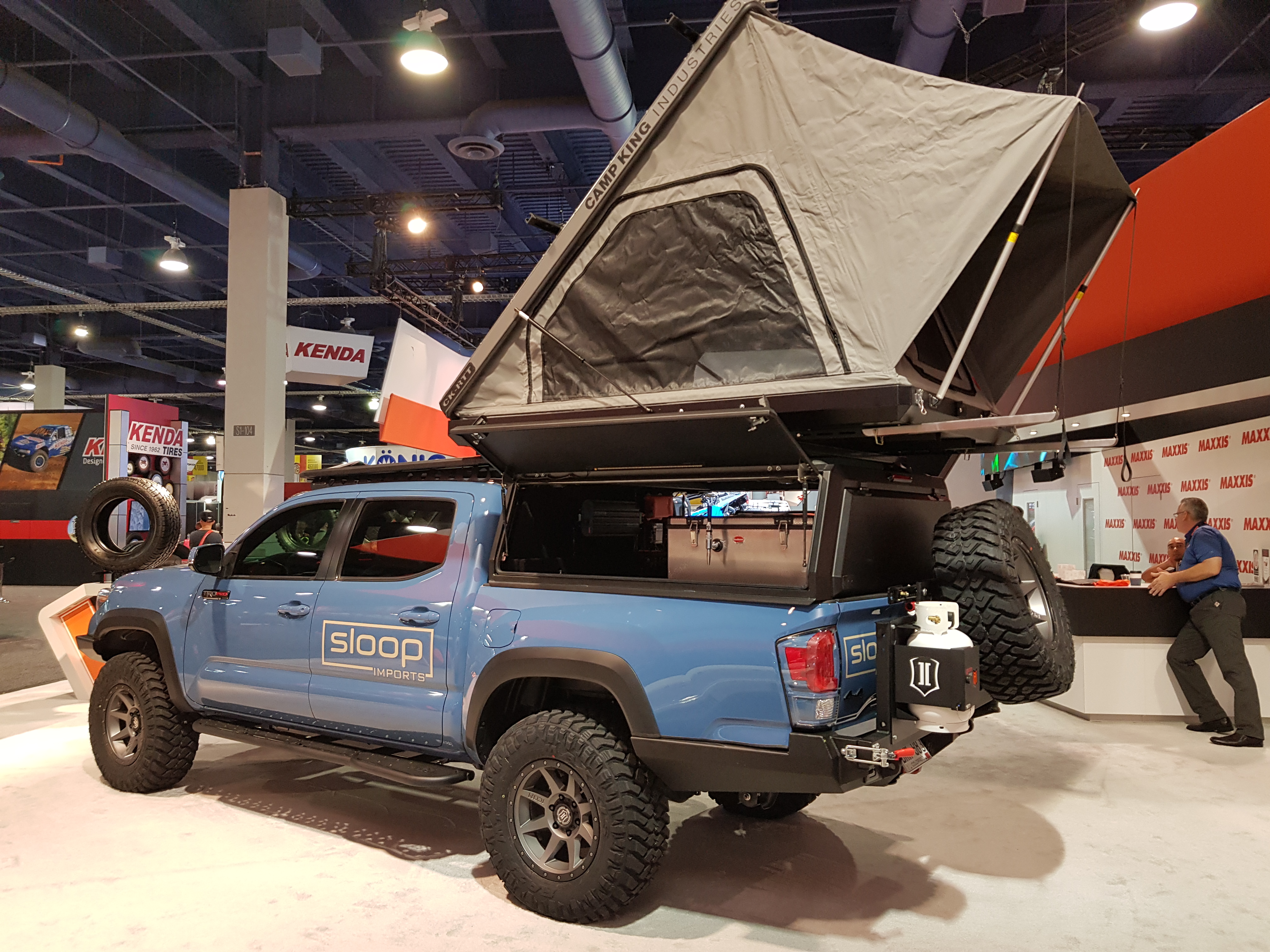 Ms Wilson concluded with, "Providing high-quality off-road products is our passion. We love Australian Made, and we love what we do!"
To find out more about Camp King Industries, please visit www.campkingindustries.com.au
---
Camp King Industries: Built in Australia, for Australian conditions
Published
Friday, November 15, 2019
---
Share
---
Other Case Studies