Australian-Made & Supported:
Designed and manufactured in Australia, backed by a transparent 10-year warranty and lifelong support. Founded in 1996, Solar Energy Australia is one of the few companies with more than 25 years of experience in renewable energy and off-grid power.

Safety:
Exceeds safety standards with 5 layers of embedded protection and the most advanced Battery Management System, ensuring safety even under abnormal conditions.

Reliable:
Equipped with a wide operating temperature range, patented Current Limiting Device (CLD), integrated pre-charge circuit, and 'black start' feature for world-class reliability.

LFP Chemistry:
Powered by Swedish engineered Polarium battery modules, the Guardian LFPro Series utilises Lithium Iron Phosphate (LFP) chemistry for exceptional safety, longevity, and environmental friendliness.

Smart Monitoring:
Real-time monitoring of battery parameters and performance via Bluetooth and supported inverters, accurately tracking SOC, SOH, Current, Voltage, and Temperature.

Proven Performance:
Trusted by critical infrastructure across Australia for reliable backup power in essential services.

Flexible Installation:
Compliant with industry standards, supporting various inverter/charger platforms and installation types (AC Coupled & DC Coupled).

Cost of Ownership:
Combines safety, reliability, and smart features with affordability, maximizing solar benefits.
Where to buy

1800 779 668
---
* All products may not be available at all stores, countries and regions.
---
---
---
Contact information
Solar Energy Australia
4 Beaumont Road
MT KURING-GAI, New South Wales 2080
Phone: 1800 779 668
Email us
Visit our website
---
Brochure
Download our brochure and find out more about our latest product offering, sales and promotions.
Download brochure
---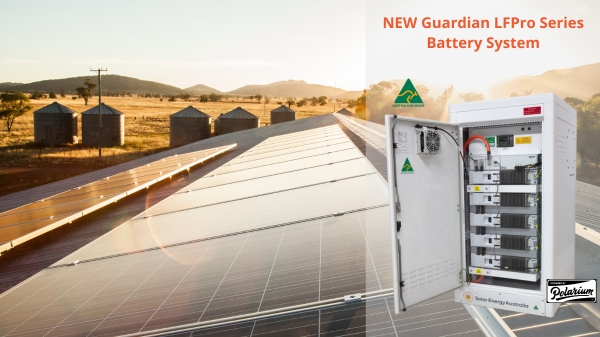 ---