Founded in 1940 in Footscray Victoria, Nexans Olex is the product of two successful Australian companies joining forces to create revolutionary cable products that have changed the way industries are powered. Before the innovation achieved through this collaboration, Australia had been heavily dependent on imported cables. 
Today Nexans Olex is Australia's leading cable manufacturer with over 80 years of success in delivering innovative solutions for Australian businesses. A true leader in its field, Nexans Olex is renowned for offering varied services and solutions for the utility industry, as well as renewable, infrastructure, mining and oil industries; supplying more than 3,000 different types of power cable from its manufacturing facility in Lilydale, Victoria.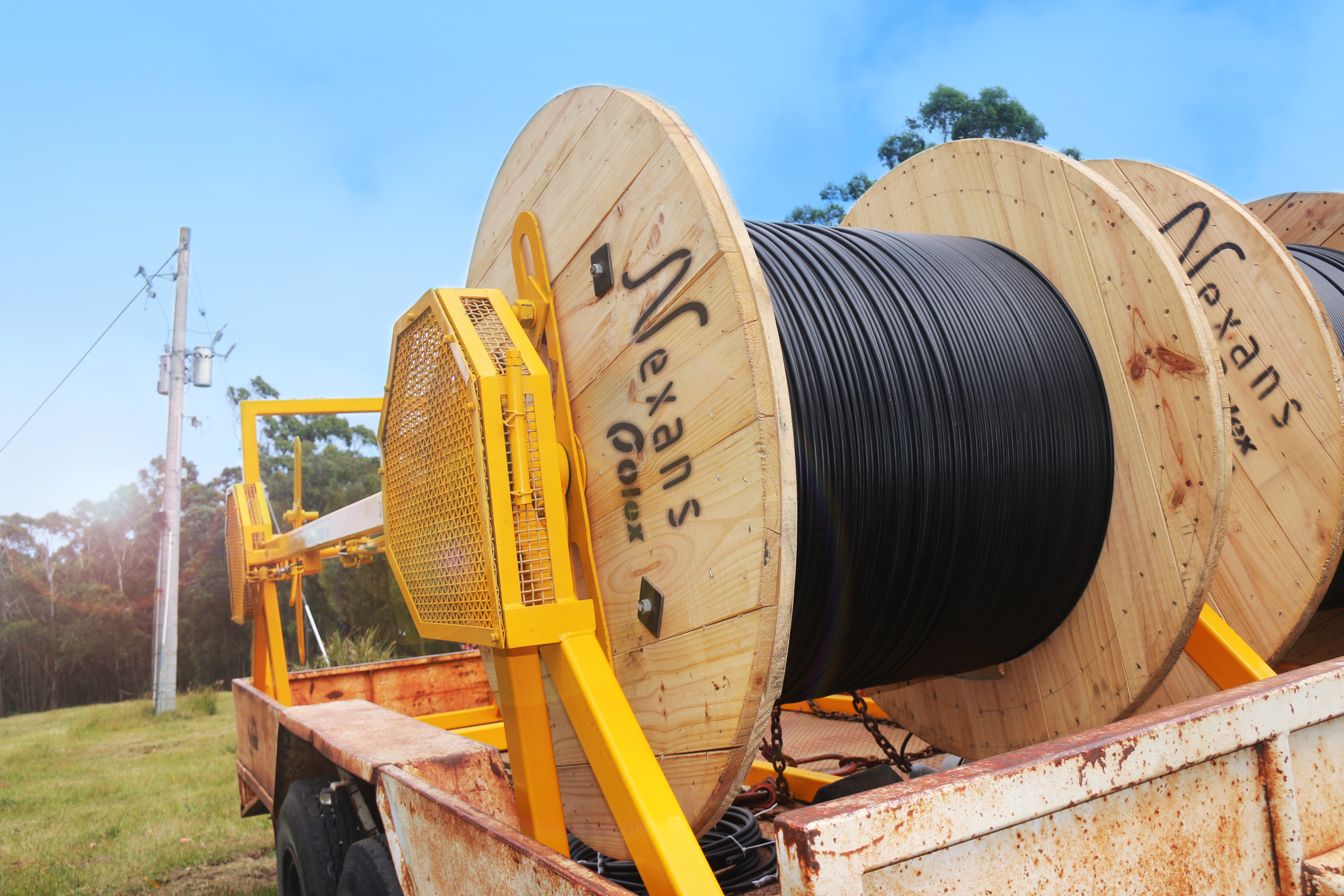 Nexans Olex' Chief Executive, Greg Stack, acknowledged the importance of quality and safety in the cable industry. He stated that by manufacturing in Australia, Nexans Olex could position itself deeper in the value chains of Australian customers to deliver greater value.
The Lilydale manufacturing facility is widely considered the Australasian centre of excellence in manufacturing low voltage cables. Nexans Olex provides fully customisable project services, offering customers assurance and support in designing and manufacturing custom cables connecting to their products via a host of IOT technologies.  The facility has achieved 'PVC Best Practice Certification' through an independent audit of its PVC manufacturing processes. As such, all products containing PVC made at Lilydale can contribute to the green star rating.
Looking forward, Nexans Olex is continuing to build the future of electricity in Australia, with a mission to be completely carbon neutral by 2030 and dedicating itself to building sustainable cable solutions for its customers, creating products that work to power and enhance modern life.
Mr Stack said, "Our commitment to carbon neutrality covers all aspects of our company, from manufacturing products, developing innovations and solutions, managing daily operations, to the use of raw materials."
Showcasing its Aussie credentials both nationally and internationally, Nexans Olex is a proud Australian Made licensee. Recognising the logo's ability to resonate with consumers as a trusted country of origin certification trademark, Mr Stack noted that consumers value locally made products as they are often aware of Australia's strict labour, trade, safety, and quality control standards.
"Being close to our manufacturing facility ensures us better control over the production process and the quality of our products. If any concern should arise, having our manufacturing facility nearby allows us to act and correct the issue immediately."
Moreover, with customers often requiring quick lead time, manufacturing in Australia ensures customer needs are satisfied in a timely, low-cost manner.
Employing over 350 people across Australia, Nexans Olex prides itself on creating local jobs that assist the local economy and community.
Mr Stack said, "People are at the heart of our purpose. We want a diverse, talented and engaged workforce to help make our purpose of electrifying the future a reality."
Nexans Olex is committed to Australian manufacturing, supporting local communities and families as the company continues to deliver high-value, safe and sustainable cable solutions for its customers.
To learn more about Nexans Olex's range of Australian Made products, click here.  
You can also find Nexans Olex on Facebook here and LinkedIn here. 
---
Nexans Olex: Electrifying Australia's future
Published
Tuesday, October 05, 2021
---
Share
---
Other Case Studies