Designed, developed and manufactured by Durst Industries, the Hypastart series are Australian made and constructed Jump Starters with a durable, fully aluminium construction providing a versatile lightweight unit, compliant with current WHS regulations.

Your Hypastart Jump Pack unit can be used to jump start an engine even if your unit is flat or low powered.

All Hypastart Just Starter models are 12/24V systems, with the exception of the smaller unit being the X1500, making these unique units powerful enough to start every engine, anywhere, it is lightweight and portable!

If jump starter safety is a concern for you, rest assured that Durst Industries have engineered an, Anti-Spike and Anti-Spark, GFE protected unit to safely operate without the fear of gassing, fire or explosion, even if the Hypastart has been damaged!

Your Hypastart Jump Starter stores electrical energy in banks of super-capacitors, controlled by a custom made mechanical cam operated switch and custom circuitry enclosed in the Hypastart Control. This control is responsible for the energizing and charging the supercapacitors and Illuminates on the units control panels.
Where to buy

02 9660 1755
---
* All products may not be available at all stores, countries and regions.
---
---
---
Contact information
Durst Industries (Aust.)
Unit 1, 11 Packard Avenue
CASTLE HILL, New South Wales 2154
Phone: +61 2 9660 1755
Email us
Visit our website
---
Brochure
Download our brochure and find out more about our latest product offering, sales and promotions.
Download brochure
---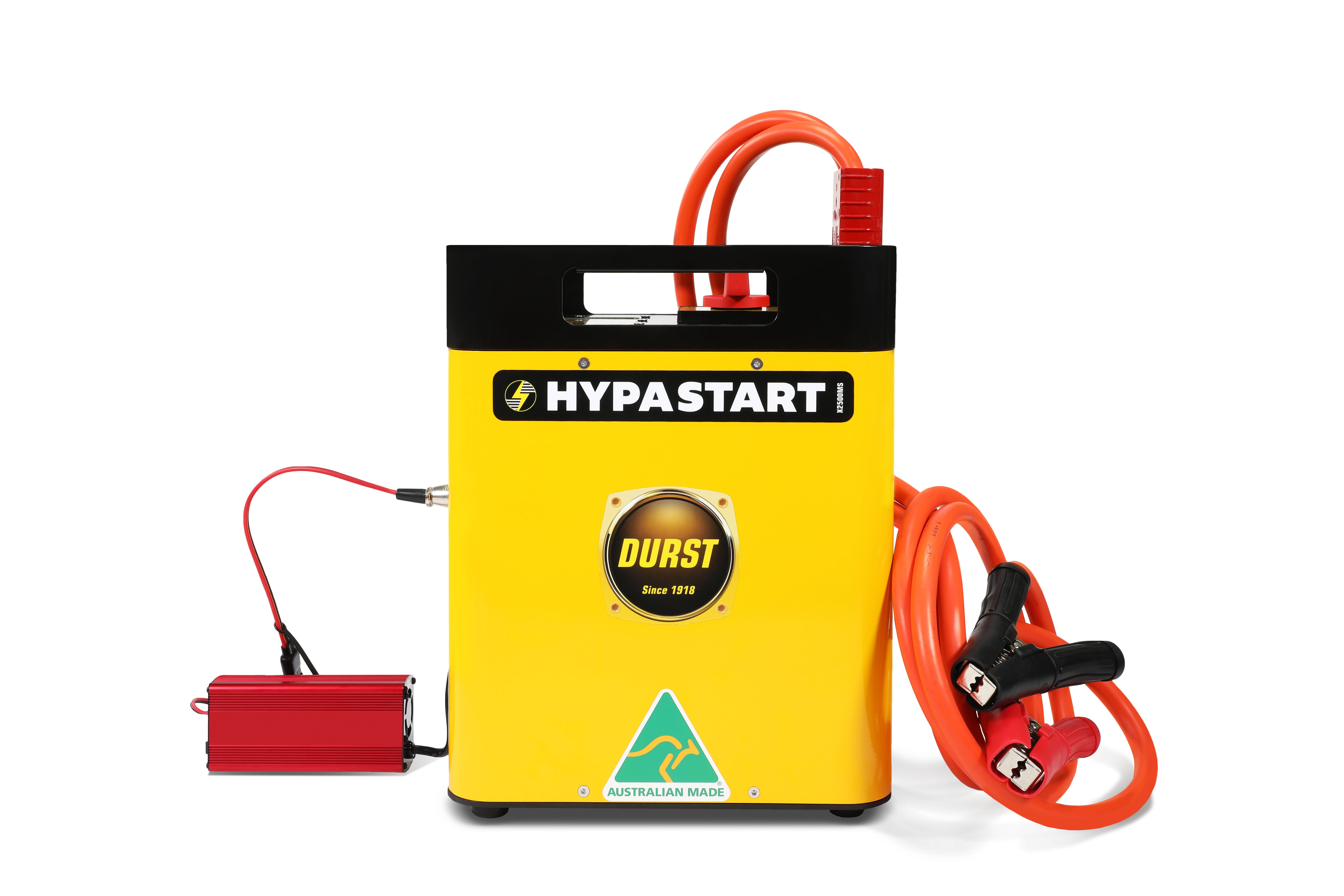 ---